Click here to see the school calendar for important dates and upcoming events.
A message from The School Fruit and Vegetable Scheme (4th May 2020):
"The School Fruit and Vegetable Scheme provides a free piece of fruit or vegetable every school day to pupils in Key Stage 1 in state-funded primary schools. Schools in England closed for the majority of pupils on 20 March 2020 until further notice and so the School Fruit and Vegetable Scheme will not operate at the current time. We will use the money which would have been spent on the SFVS on activities which are crucially important at the current time, such as supporting the NHS."
A message from all of us at Fullwood Primary School (26th March 2020)

Mr Ward, Mrs Cilimkovic and a group of students were very busy this week creating an incredible display in the main hall to share with our Fullwood family.
Andrà tutto bene, which is an Italian expression, meaning everything will be alright!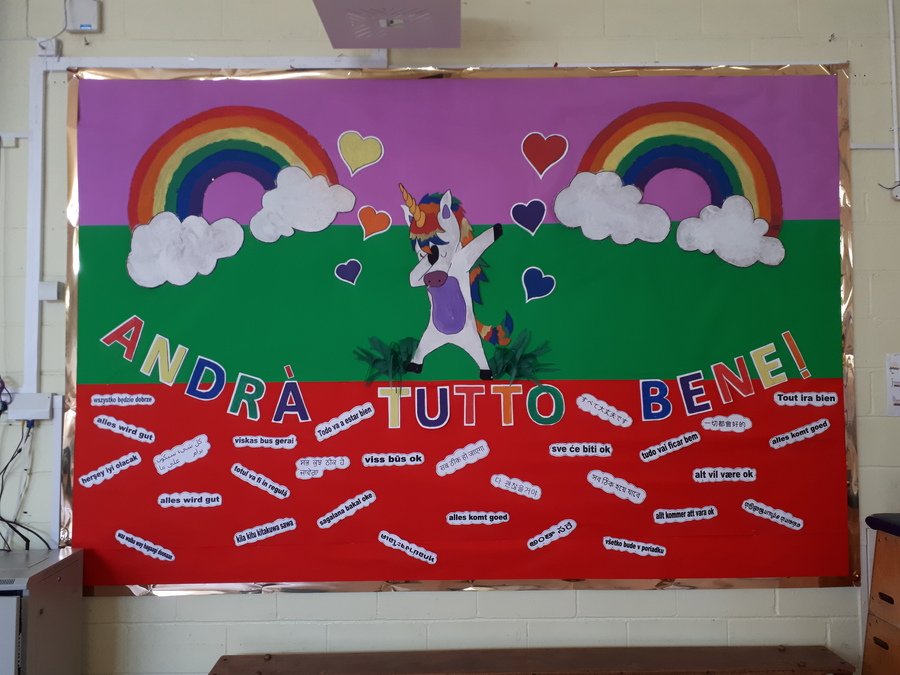 A message from the Headteacher (23rd March 2020):
"Dear parents/ carers, staff and children,

We are missing you all and thinking of you. Remember to wash your hands, stay indoors or keep social distancing if you have to go out and keep safe. We saw this poem and thought it would be lovely to share with you - please share it with the children as well.

All good wishes and stay positive."

Mr Visvanthan and all at Fullwood Primary School
Poem by Ursula Dubosarsky
Australian Children's Laureate, 2020 - 2021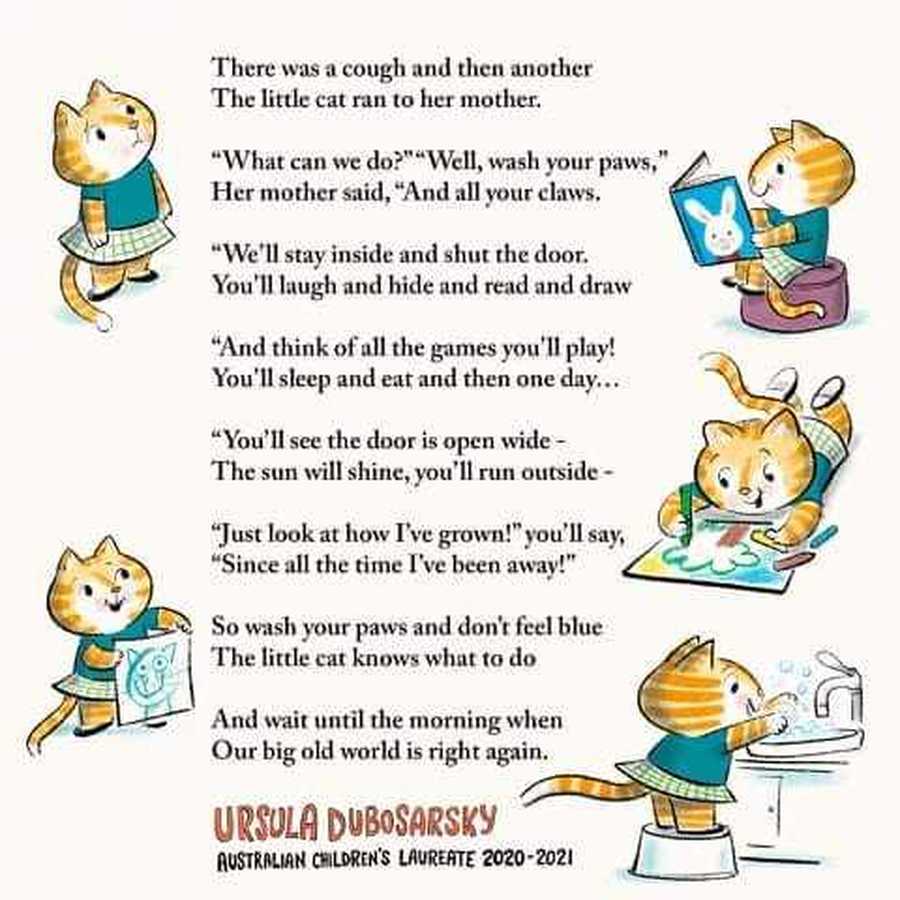 Friday 13th March 2020
The children and staff have dressed up in their best sports outfits and have donated towards the Sports Relief charity. Thank you to our children and staff for getting so involved! - visit the gallery to view the fabulous outfits! We raised £144.60 for the charity and they were very grateful for the donation.
Thursday 5th March - World Book Day
Today, we celebrated World Book Day by dressing up as book characters and bringing in our favourite books to share with our teachers and friends.
Please click on our gallery to see the pictures.
Wednesday 4th March - choir to Albert Hall
Miss Clouting, Miss Burton and Miss Valins went with our choir children to perform at the Albert Hall - everybody had a great time!